I've spent the first half of June visiting several shows in the area because it's Branson in the summertime! The first show I visited and took pictures and video of (more on that in a minute) was Prince Ivan. They're comprised of three extremely talented gentlemen by the names of Brydon and Garon Brett, of the Bretts morning show here in Branson, and Aaron Ellsworth. They were holding a VIP show for area appreciation to kick off the summer season on June 1st, and kick it off they did! They played to a packed house at Dick Clark's American Bandstand Theater, which, to those of you who have attended a show at that particular theater before may know, is quite a spacious venue.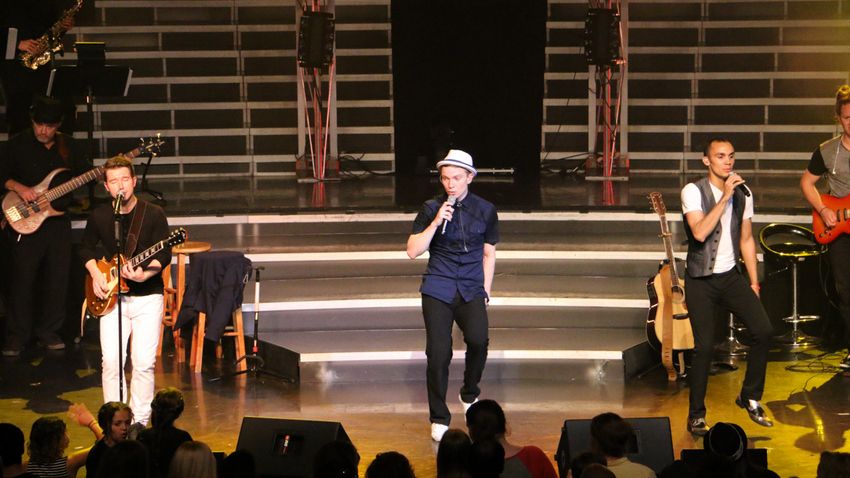 The show itself is a fast-paced concert with no intermission and very few stops for anything other than great, positive music that's great for any generation. That's the goal of Prince Ivan; to create music that's good for the generation of their young nephew, Ivan, but can also be enjoyed by people of all ages.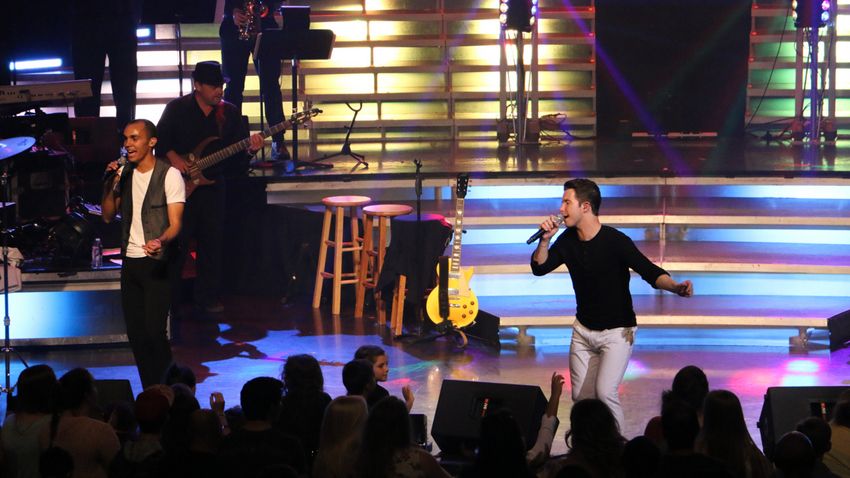 After the show, the guys hung around for a meet and greet with their fans and I was there to watch them not simply shake hands, take a picture, and move on, but rather have minutes-long conversations and truly interact with their fans. This meant the crowded lobby area was filled with people for a full two hours after the show, but they waited around and got to spend time chatting with the guys as a reward for their patience. It was a unique experience and I can say the love and respect between Prince Ivan and their fans is truly mutual.
We got some excellent video and images of the event. For starters, check out the full live performance of "Red Hearts" featuring special guest, top-40 country artist Jason Pritchett, right HERE. You can also check out our interview with Prince Ivan after the performance.
Prince Ivan performs Wednesday and Friday nights at Dick Clark's American Bandstand Theater all summer long! For tickets, check out our site for the best prices in town!
Here are a few more images from the event: